Lakewood Self Storage had the wonderful opportunity to participate in the 25th Annual Lakewood Special Olympics fundraiser event by donating gifts baskets as raffle prizes. The event was held on September 23, 2022 at the Lakewood Youth Center located at Del Valle Park (a.k.a. Airplane Park) in Lakewood, CA. Dinner was sponsored by The Loft, a Hawaiian BBQ chain. The event brought together the community and the Lakewood Special Olympics athletic teams consisting of a softball team amusingly named, The Lakewood Dirtbags and a basketball team, called Lakewood Blazers. The opposing teams consisted of Lakewood city hall employees.
After eating a yummy Hawaiian BBQ meal of bbq chicken, beef, rice and macaroni salad - it was time to watch the games! The evening was fun-filled and the energy was amped up; the Special Olympics athletic teams were ready to take on their opponents. The softball and basketball games were being played simultaneously in beautiful Del Valle Park; the weather was perfect to watch and play some good-hearted games and the teams were extremely competitive. The Special Olympic athletes and the Lakewood city employees showed plenty of athletic skills on the basketball court and softball diamond, it was really impressive.
The basketball game was extremely entertaining to watch, both teams played the game vigorously and both up a good fight. In the end, the Lakewood Blazers won the basketball game with a score of 32 to 12. On the baseball field, the result of the softball game ended with The Lakewood Dirtbags winning the game 12 to 7. In the end, both of the Lakewood Special Olympics teams took the trophy and represented Lakewood phenomenally!
Lakewood Self Storage was honored to be part of a great organization and represent the city of Lakewood. The fundraiser raises money for new sports equipment, uniforms and transportation fees for games. Here's some information about the city of Lakewood's involvement with the Special Olympics;
"The City of Lakewood has a tradition of sports programs for all ages at Lakewood parks. For Lakewood Youth Sports, kids register individually and are placed on teams organized at Lakewood parks. All teams are coached by volunteers. Emphasis is placed on participation rather than competitive achievement.
Lakewood's adult sports program is a great place to stay active, compete and have fun. The program offers various opportunities for adults of all ages. Lakewood is proud to partner with Special Olympics Southern California to provide a year-round athletic program for individuals with intellectual and developmental disabilities."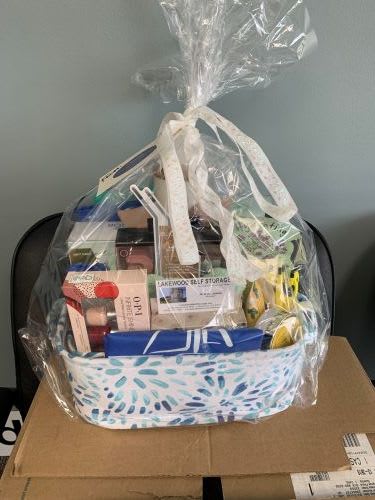 Donations are welcomed all year round to https://www.lakewoodcity.org/Things-to-Do/Sports/Special-Olympics.