The staff here at Lakewood Self Storage has found a diamond in the rough, it's called Mi Casa. It's a family owned and run Mexican restaurant located in Lakewood, California. They opened their doors in 1990 and are still going strong! From the outside it looks like a tiny little place, but once you walk through the door you automatically realize it's bigger than you thought. The atmosphere and food are both authentic, and the staff greets you warmly as you enter the restaurant.  Mi Casa Mexican Restaurant has been very popular amongst the locals for many years, and a must, to stop and eat with visitors. The food tastes homemade and the portions are huge! Our staff here at Lakewood Self Storage enjoys Mi Casa's lunches on a regular basis. It's so good that it caught the eye of one Lakewood local named, Justin Turner. Yes, that's right, you may all know him as the third baseman for the Los Angeles Dodgers. He loves Mi Casa so much that he even has his own corner there inside the restaurant named "Turner's Corner" and his jersey is hanging with Los Angeles pride. Justin Turner may play for the Dodgers now, but he grew up in Lakewood, California and attended Mayfair High School which is located just down the street from Mi Casa.  With a Los Angeles Dodger on the side of Mi Casa, you know you've got a winner!
Lakewood Native
I too grew up in Lakewood California and Mi Casa has not only been a favorite of mine, along with the staff here at Lakewood Self Storage, but with my family as well. We have celebrated many birthdays and special occasions at Mi Casa Mexican Restaurant, and we have yet to be disappointed. 
To start us off, Mi Casa has its famous chips and spicy salsa on the table but let us take it one step further and order their delicious handmade guacamole, or Nachos or even their Caramba Peppers that are filled with cream cheese and deep fried in bread batter! Yum, yum!  Then, for the main course you have so many choices to choose from, tacos, enchiladas, and a burrito called "El Patron", it is literally the size of your plate!  Everything is served piping hot and with lots of extras like melted cheese, sour cream, guacamole, hot sauce, and salsa, there is no way you are leaving Mi Casa with any hunger pains. They do serve alcohol but only beer and wine. But, as you know, an ice-cold Corona will always compliment your food at Mi Casa.
Enjoy the Food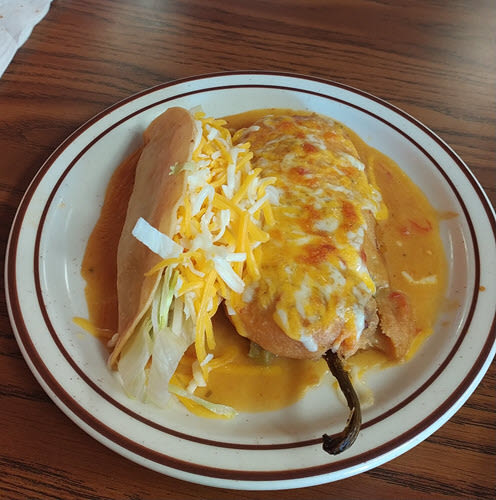 Mi Casa is kid friendly, so bring the whole family. They specialize in authentic Mexican food in a family, friendly environment. And feel free to dress as comfy as you want as it is completely casual attire. So put on those stretch pants and let's eat!
For health and safety issues, masks are required. The staff wear masks and get their temperature taken before every shift. The staff are also required to disinfect surfaces between visits, so you can feel safe and comfortable when you patron Mi Casa.
The week is quickly coming to an end, and everyone is starting to wind down here at Lakewood Self Storage. It's been a great week serving our customers, but our staff has decided to end it together at Mi Cas Mexican Restaurant in Lakewood. We all have our favorite dish that we like to order from their amazing menu, and I encourage all of you to come down and decide firsthand which plate will be your favorite. Bet you can't choose just one!
Mi Casa is open Monday through Thursday from 10:00am to 9:30pm and Friday through Sunday from 8:00am to 9:30pm. Did I mention that Mi Casa even offers curbside orders? So, even if you can't stick around for a while, you can always enjoy Mi Casa's foo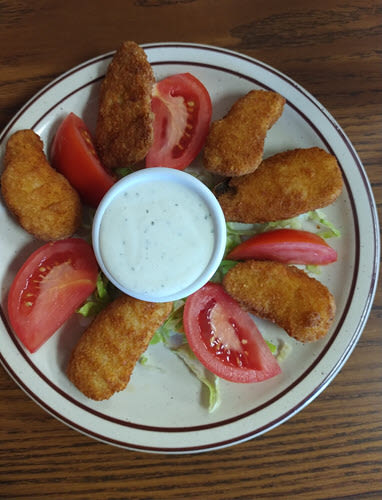 I have given you many reasons to come and try Mi Casa Mexican Restaurant and I hope you do, believe me, it's worth it. You never know, you just might run into one of our friendly staff members from Lakewood Self Storage. If you do, don't be shy, say "hi"!  See you at Mi Casa!
Mi Casa Mexican Restaurant
5549 Woodruff Ave
Lakewood, CA  90713
(562) 867-8701