It's a crisp beautiful summer afternoon at the marina. The gulls are cruising the waters looking for fish, as you entertain your closest friends aboard your cherished yacht. Your decks are clear and your salon is tip top and tidy. But little do your friends know, behind the closed door at the end of the companion way is 100's of pounds of gear stowed, no, stuffed away in haste, the guests where coming...
Not three hours earlier you were stripping the decks of crab traps, rode and bumpers. Frantically putting away tools, no, not where it goes, you don't have time. Just shove it in that drawer, or perhaps if I shove it all in the head and pull the shower curtain over it?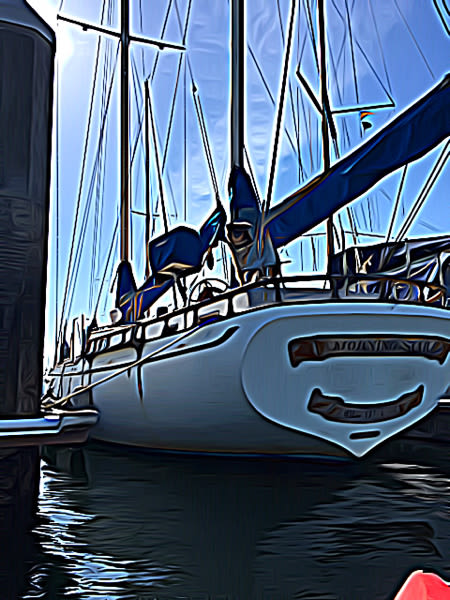 Not to worry my fellow sailors, there is a much better alternative to the chaos of boat logistics, SELF STORAGE. Let's face it, whether you live on your boat or just use her on the weekend, we both know you have way to much stuff aboard. At Lakewood Self Storage just north of Signal Hill we cater to boat owners cut from all jibs. Or check out one of our other locations at Smart Self Storage. We are sailors and we understand what sailors need. A clean, dry, modern and convenient location to keep all of your non-essential boat equipment.
Whether it's your large tools you seldom need, or just needing to bring your tonnage down a few hundred pounds so you can whip your friends in this weekend's race. Too many sails in holds, bring them on down and we will find a perfect unit, we'll even give you an awesome move in special. We are always month to month and never require any long term commitments.
We all know that humidity and wetness are a real killer down at sea level. From that rare collectable novel on the shelf, to your wardrobe, none are safe from mold and mildew aboard even the best kept vessel. Bring it on down here and we'll help you sort it all out.
At Lakewood Self Storage, we truly love boats. We invite you to stop by today to find out how a self storage unit can greatly enhance your boating lifestyle. (And, for more self storage tips, don't forget to check out our post all about Self Storage For Your Boat and What You Need To Know, available on our Smart Self Storage parent company blog.)