At Los Angeles Self Storage, we truly love our community. Being a high rise self storage building, we are situated right in the middle of it. Blessed with our central location, we enjoy exploring, supporting, and celebrating our community. Today's blog post is a reflection of our favorite places in Downtown Los Angeles (of course, other than our very own self storage facility). We sincerely hope you enjoy our Downtown Los Angeles guide below, and accompanying photos. Next time your in need of storage (or just some fun recommendations on sights to see in Los Angeles), please stop by. We always enjoy meeting our fellow neighbors!
Favorite Place #1: The Broad
The art is amazing and thought provoking, especially the large furniture exhibit. During our visit, it made everyone feel miniature for a brief moment. Made the imagination run wild what type of storage might be needed to house such exhibits. There was plenty to see and so much to experience. The Broad is a selfie trap but a very fun one at that!
Favorite Place #2: Clifton's
Delicious food served in a forest. This place has the ability to transport people the moment they walk in the door. The city, cars, and storage facilities are all left behind.
Favorite Place #3: Sky LA
The US Bank tower is one of the tallest buildings in Los Angeles with spectacular views. High above all the cars, the OUE Skyspace LA has something for those without fear of height. For the thrill seekers a slide made entirely out of glass.
Favorite Place #4: Walt Disney Concert Hall
An immersive musical experience awaits at the Disney Concert Hall. Its smooth metal exterior is an illusion to the concert hall it hides. With acoustics that won't make you ears explode but rather cry with emotion. For the price of a storage unit a ticket to one of the many shows awaits.
Favorite Place #5: Bona Vista Lounge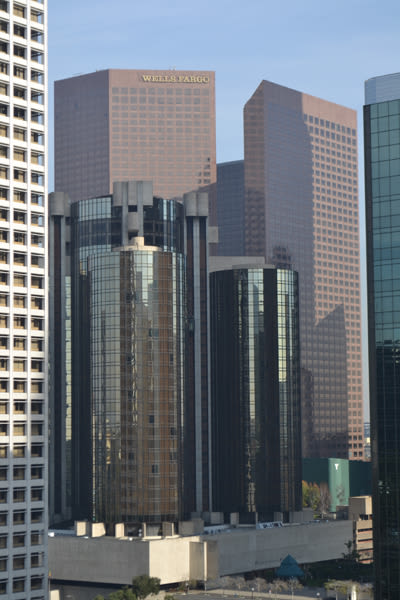 This is one of the coolest places in LA to go have a cocktail and some great appetizers. The best part is the revolving bar that is like nothing you have ever seen in your life.  
Favorite Place #6: LA Live
LA Live: The place of many things to do where people can watch a romantic comedy movie about storage units or go bowling while drinking beer. There are also different venues to watch shows. With so many restaurants nearby its guaranteed no one will go hungry or bored.
Favorite Place #7: Bottega Louie
When this restaurant first opened, they stored all of their paper supply with us and would bring by some treats for us to sample! From there on we were hooked. If you are on a carb free diet this is not the place for you, so go there with an appetite and enjoy a little bit of everything on the menu.  
Favorite Place #8: Grand Central Market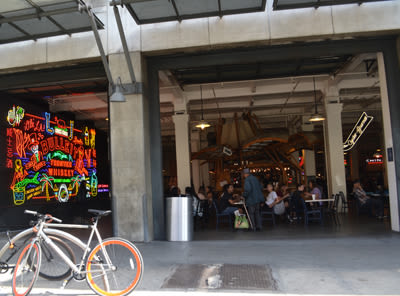 Not just a market, although fresh produce is readily available and visitors have plenty of food options. The Grand Central Market is a collection of flavors and variety.
Favorite Place #9: China Town
A little piece of Asia in LA's backyard, China Town has heritage and festivals. Whether it's a taste of duck or being witness to a mesmerizing lantern festival. Dragons always make an appearance at the aptly named dragon festival. They don't have a self-storage festival, yet.
Favorite Place #10: Pershing Square
Is it a park or an Ice skating rink? Well that depends on what time of year visitors go to Pershing Square. Christmas transforms this public space into a winter wonderland spectacular and during the summer you can catch free late night concerts from local bands. A friend of mine "Kate Crash" who tours all over the country has been asked to play at this venue many times and loves it, nothing like a night concert under the moonlight.
So there you have it: Our favorite places in Downtown Los Angeles. At Los Angeles Self Storage, we are truly blessed to be in the middle of it all. What are your favorite places to visit downtown? Please feel free to reach out! We would love to hear from you and, of course, we are here for all of your self storage needs.